CHAMPLAIN CABLE
Learn more about the EXAR® brand here

Champlain's EXAR® brand has been a trusted motor lead cable since 1972. It was originally developed with a large motor OEM who wanted a 150C UL/CSA lead cable capable of surviving varnish bake and the other rigors of a motor build, while being oil resistant, small, flexible and extremely tough. That's how EXAR® was born. Today there are many versions of EXAR® including SFX-OR, 150LT, and XLE, which can be found in the Motor, Transformer, Generator, Lighting, and many other markets. If a process or end-use environment is harsh and rough, then EXAR® is the brand to use. Champlain Cable is the premier designer and manufacturer of high performance wire and cable. They provide unparalleled service, quality and engineering support through 50 years of experience providing solutions for application and processing problems. Their numerous, unique and custom blended compounds are light, thin, tough and flexible and provide cost effective solutions. In the Industrial world, their EXAR® products resist varnish, chemicals, heat, cold and abrasion like nothing else on the market.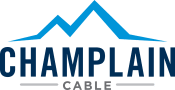 Lead Wire / Hookup Wire
Lead Wire and Hookup Wire are essential for many wire and cable applications.
Lead Wire: Metal wire that is made to connect to the electrical pole of an electric device. These wires are ideal for the internal wiring of appliances such as electrical pumps, equipment, transformers, switchboards, and much more.
Hookup Wire: A type of lead wire that is designed to be used in low voltage or current applications. These wires are frequently used in control panels, computer wiring, appliances, and automotive.
EIS supplies Lead Wire and Hookup Wire from an assortment of top suppliers in various materials, measurements, and types to ensure the perfect material for your electrical wire and cable demands.