ELANTAS PDG, INC & UL RECOGNIZED ELECTRICAL INSULATION SYSTEMS

ELANTAS PDG, Inc. has over 200 UL-recognized electrical insulation systems in our file E87039. UL-recognized electrical insulation systems are an integral part of gaining UL recognition for many electrical components. The electrical insulation systems list consists of insulating components that can be used to build a motor, transformer, or coil. EPDG systems can be adopted by manufacturers of electrical components at no charge from EPDG. 
EPDG develops these systems in our in-house laboratory. All electrical insulation system testing begins with a long-term thermal aging test. It is conducted under UL 1446 and usually takes 12-18 months to complete. Our testing utilizes non-functional test specimens (motorettes), which incorporate the basic building blocks of an electrical component. They include a minimum of magnet wire, ground insulation, and varnish. They may also contain other components, such as filament wire. Thirty to forty identical test specimens are constructed. The specimens are divided into groups of ten and mounted to a metal plate, and each group is aged at a single temperature. The aging cycle consists of oven exposure, vibration, cold shock, and humidity. After humidity, the specimens are tested electrically.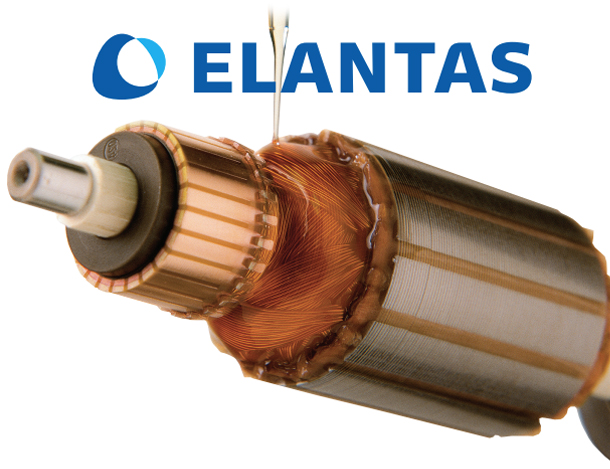 As specimens fail, a life at each test temperature is developed, and from this data, a curve can be determined. This curve results in the assignment of a thermal class. At the end of this test, only the components tested are UL recognized. In most cases, this is not enough to build a complete electrical unit. In addition to electrical insulation, other components that serve mechanical functions are required. 
The next step in the process is to perform a shorter-term test to add these components. This test is a chemical compatibility test (CCT), often referred to as sealed tube testing, which takes two weeks to complete. Testing involves a reference tube and a candidate tube. The reference tube contains the components in the motorette described above. The magnet wire is placed in as twisted pair specimens that are coated with the varnish being tested. 
The candidate tube contains the same components as the reference with other non-electrical insulating components and possibly a substitute varnish. There are other aging tests required to determine the suitability of the substitute varnish.
The tubes and components are dried, sealed, and exposed for two weeks to a temperature 25C above the thermal class. At the end of that time, the twisted pair specimens are tested for dielectric breakdown. The candidate average dielectric breakdown must be at least 50% of the reference to be considered acceptable. 
EPDG can conduct this testing, and the electrical insulation systems that we develop are another way that EPDG is committed to the electrical industry.
ELANTAS PDF, INC. IS A PROUD MEMBER OF:

The Global Leader in Liquid Electrical Insulation
ELANTAS PDG, Inc., (formerly The P.D. George Company), founded in 1919 and based in St. Louis, Missouri, is a premier global supplier of specialty resins for applications in the electrical and electronic industries and is a pioneer in the development of Primary and Secondary Insulation as well as Electron-ic & Engineering Material technologies. 
ELANTAS PDG has been at their current location in North St. Louis City since 1934. ALTANA AG, a specialty chemical company, headquartered in Wesel, Germany, acquired The P.D George Company in 1996, becoming part of the ALTANA Electrical Insulation Division. 
In May 2007, the division was renamed ELANTAS Electrical Insulation, and the St. Louis site became known as ELANTAS PDG, Inc.