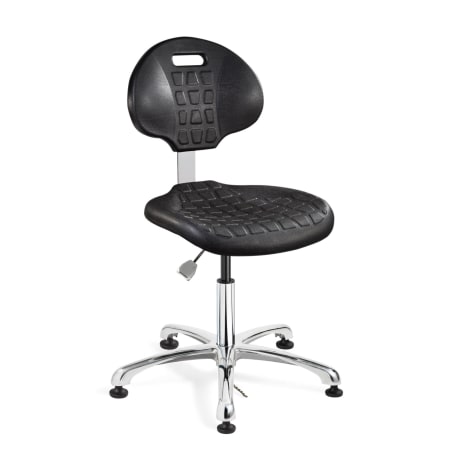 MFR #:Everlast-ESD
EIS #:PH14-EVERLAST-ESD
Series #:Everlast-ESD
MFR #:Everlast-ESD
EIS #:PH14-EVERLAST-ESD
Series #:Everlast-ESD
The BEVCO Everlast Electrostatic Dissipative (ESD) or Static Control Chair models meet ANSI/ESD STM12.1–2013 standards providing fully grounded peace of mind. - ESD models meet ANSI/ESD STM12.1-2013 standards and feature six grounding points - ESD glides/casters and a brass drag chain. Cleanroom models are certified by an independent laboratory to meet ISO 4 specifications of ISO 14644-1. ESD/Cleanroom models meet both ESD and designated cleanroom standards
Select from the options below
The BEVCO Everlast Electrostatic Dissipative (ESD) or Static Control Chair models meet ANSI/ESD STM12.1–2013 standards providing fully grounded peace of mind. - ESD models meet ANSI/ESD STM12.1-2013 standards and feature six grounding points - ESD glides/casters and a brass drag chain. Cleanroom models are certified by an independent laboratory to meet ISO 4 specifications of ISO 14644-1. ESD/Cleanroom models meet both ESD and designated cleanroom standards
Showing 6 out of 6 options
Adjustment Type: 

Articulating Seat And Back Tilt

Foot Style: 

ESD Hard Floor Casters

Seat Height Range: 

21.5 - 31.5 Inch

EIS Part #: 

7551E-CARD5S

Adjustment Type: 

Non-Tilt

Foot Style: 

ESD Hard Floor Casters

Seat Height Range: 

21.5 - 31.5 Inch

EIS Part #: 

7550E-CARD5S

Adjustment Type: 

Articulating Seat And Back Tilt

Foot Style: 

ESD Hard Floor Casters

Seat Height Range: 

15.5 - 20.5 Inch

EIS Part #: 

7051E-CARD5S

Adjustment Type: 

Articulating Seat And Back Tilt

Foot Style: 

Glides

Seat Height Range: 

14.5 - 19.5 Inch

EIS Part #: 

7051E-BEV

Adjustment Type: 

Non-Tilt

Foot Style: 

ESD Hard Floor Casters

Seat Height Range: 

15.5 - 20.5 Inch

EIS Part #: 

7050E-CARD5S

Adjustment Type: 

Non-Tilt

Foot Style: 

Glides

Seat Height Range: 

14.5 - 19.5 Inch

EIS Part #: 

7050E
Attributes
General Information
Item Name
ESD Polyurethane Chair
Features
The black ESD polyurethane seat and back are static dissipative and are impervious to water, oil, and most chemicals, puncture resistant and easy to clean.
Non-tilt models feature a contoured back that is fully adjustable encouraging proper spinal alignment while the convenient handle makes moving the chair effortless.
Tilt models feature the ability to change the angle of the seat and backrest simultaneously for increased comfort during extended sitting.
The waterfall seat aids in lower body circulation, improving overall wellness.
The pneumatic height adjustment allows you to easily change your seat height.
This chair comes with a sturdy polished aluminum base with brass drag chain.