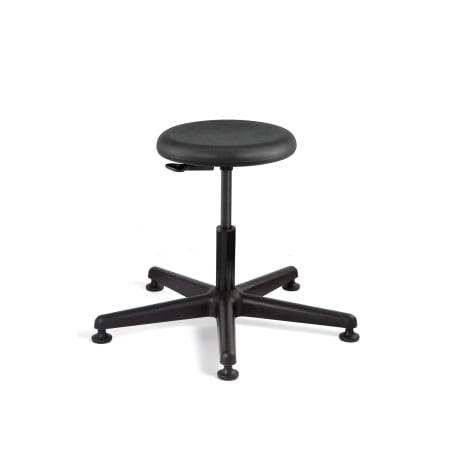 MFR #:Versa
EIS #:PH14-VERSA
Series #:Versa
MFR #:Versa
EIS #:PH14-VERSA
Series #:Versa
Select from the options below
Showing 6 out of 6 options
Foot Style: 

Glides

Seat Height Range: 

22 - 32 Inch

EIS Part #: 

3500P-BEV

Foot Style: 

Carpet Casters

Seat Height Range: 

23 - 33 Inch

EIS Part #: 

3500-P-3850S/5

Foot Style: 

Glides

Seat Height Range: 

18.5 - 26 Inch

EIS Part #: 

3300-P-BEV

Foot Style: 

Carpet Casters

Seat Height Range: 

19.5 - 27 Inch

EIS Part #: 

3300-P-3850S/5

Foot Style: 

Glides

Seat Height Range: 

15 - 20 Inch

EIS Part #: 

3000-P-BEV

Foot Style: 

Carpet Casters

Seat Height Range: 

16 - 21 Inch

EIS Part #: 

3000-P-3850S/5
Features
The sturdy construction and modern design of the Bevco Versa backless stool is ideal for a wide range of applications, including general office, medical, laboratory and factory.
The 14 inch diameter, 2 inch thick black polyurethane seat is impervious to water, oil, and most chemicals.
The non-slip surface is puncture resistant and easy to clean.
The pneumatic height adjustment allows for stress-free seat height changes.
The stool features a sturdy 25 inch diameter black nylon base.