EIS customers rely on our expertise to recommend solutions in a variety of areas and applications. In our Case Studies series, we identify a problem with a customer and EIS works to create a solution. In this Case Study we review the results from our engagement with Champlain Cable on this Case Study involving electric motors and lead wire solutions.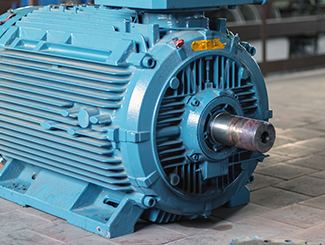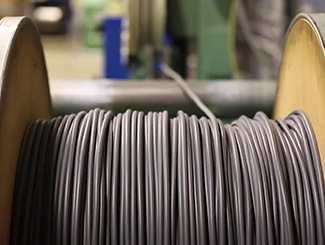 A manufacturer of large electric motors was using a Fluorocarbon insulated lead cable in their motors. They needed this type of cable for thermal resistance, chemical resistance, toughness, and also thin diameter. This cable type is very stiff, which caused difficulty in routing, operator fatigue, risk of repetitive injury, and occasional cracking of the fluorocarbon insulation causing warranty and re-work costs.
EIS and Champlain Cable worked together with the design engineers at the customer to review their internal cable specification, as well as witness the installation process to get first-hand knowledge of the operation. Based on this data they then understood the required cable performance needed, and offered a much more flexible EXAR  irradiation crosslinked Fluoroelastomer cable which also met the dimensional, physical and environmental rigors of the application. Samples were provided and evaluated to ensure fit-form-function. By replacing the old cable with a Champlain EXAR irradiation cross linked solution, ease of routing was improved and operator fatigue and health and safety risks were reduced. Cracked insulation was eliminated as was any associated warranty and re-work costs.