Loctite® Industrial Adhesives & Sealants include gasketing sealants, instant adhesives, mold release agents, retaining compounds, structural adhesives, threadlockers, and more. Markets served include aerospace, automotive aftermarket, energy and utilities, industrial assembly, oil and gas, maintenance and repair, and more.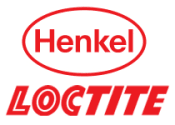 ELECTRIC MOTOR SOLUTIONS
Learn how LOCTITE® products and expertise can improve performance, durability, and reduce costs for electric motor and generator manufacturers
IN-PLANT AUDITS DECREASE ASSEMBLY TIME
Loctite® experts can help your team optimize your process and save time. Schedule your free consultation now.
THREADLOCKERS IMPROVE RELIABILITY
Loctite® Threadlockers prevent fastener loosening - a leading cause of catastrophic equipment failure.
LOCTITE UNIVERSAL BONDERS
HY 4070 provides high strength, fast cure, and bonds most materials. A must-have to optimize your assembly process.